Here is Project New World popular RPG Roblox simulator game new Update 6 has been released officially by Holy Developer Council. developer. All those gamers who are eagerly waiting for the new updates to be released can now access the latest version of Project New World directly from roblox.com. We have discussed the Whats new added in Project New World Update 6 , new codes, rewards, and an official patch note.
If you are a freebies lover then you differently like to watch a new Project New World – PNW Codes ( January 2023) Free codes can give you Spins, gems, boosts, and many Items rewards.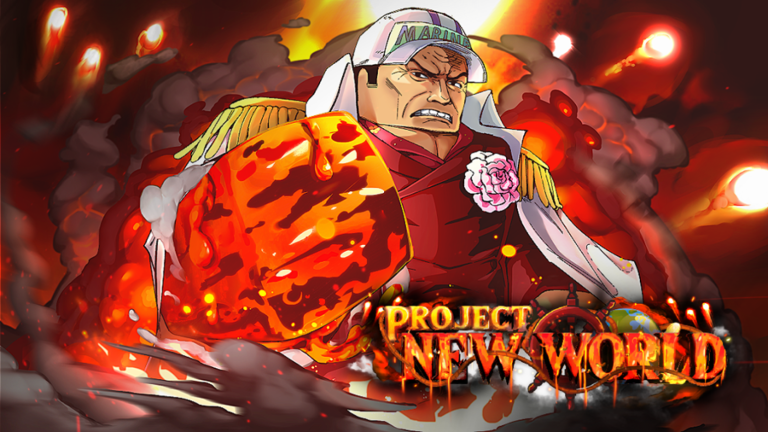 | | |
| --- | --- |
| Game Name | Project New World! Roblox |
| New update date | 27 January 2023 |
| Latest version | [BLACKLEG] Project New World |
| Features added | New Blackleg + Fishman Island, Items, Free Rewards Codes, and more |
| Next update 6 leaks | Available soon |
| Roblox promo code | Click here |
| official website | Roblox.com |
Play Project New World roblox game in now gg (Free on mobile browwer)
Is there are any Project New World new codes released on Update 6 ?
Yes, Holy Developer Council. the developer of this game has released Two codes on this major update that will give many in-game rewards
LIKETHEGAME4MORE – +3 Race Spins, + 20 Gems, + 10k Cash (NEW)
GROUPONLY – Redeem for +10k$ Cash (NEW)
[email protected] – Redeem for +3 Spins, +10,000 Cash, +10 Gems
FREEX2EXP – Redeem for 2X EXP for 1 Hour
NEXTCODEAT100K – Redeem for +2 Spins, +10,000 Cash, +10 Gems
Previous Update Active Codes
THANKSFOR70K2023 – Redeem for +3 Race Spins + x2 exp 30 min
HAPPYNEWYEARS – Redeem for 2 Race Spins + 1 Stat Refund
50KLIKESOMG – Redeem for 15 Gems + 2 race spins
100KFOLLOWS – Redeem for +30 min 2x exp
XMASUPDATE2022 – Redeem for 3 Race Spins & 15 Gems
20KLIKESCOOL – Redeem for a Stat Refund
RELEASEYT – Redeem for x2 EXP Boost
Project New World Update 6 Patch Notes & Log
Blackleg + Fishman Island
Fishman Island + Increased Level Cap
Neptune Boss
Fishman Trident – Can be bought from Fork Merchant at a price of a fork. 5% Fork drop from Neptune.
Accessory: Neptune's Crown (5%) – grants water immunity
Blackleg – Sold at Baratie for 50k$
Bounty Cap Increase 700k -> 800k
XMAS Event has come to an END. Krampus Scythe + Sled are now unobtainables.
Optimized inventory
New Lunarian wings + animated rig
Increased Light Kick size by 25%
Increased Drop Rate of the first two island boss accessories.
Optimized a TON in-game. Mobile should experience less lag
Reduced dark blade x skill sfx volume
Increased 2SS v1 twister hitbox size
Fixed boat merchant + dealer text typo
Fruit stock should ping the legendary role now
Fixed mobile buttons disappearing .
How to play Project New World?
Click on the Play Now button to access latest version of Project New world Game
Final words: The new update has been released on 1/27/2023 (Friday). If you find any glitch or bug or Have any queries regarding new updates kindly let us know in below comment box.