Here is Fruit Battlegrounds popular RPG Roblox simulator game new Gear 4 Update has been released officially by P O P O developer. All those gamers who are eagerly waiting for the new updates to be released can now access the latest version of Fruit Battlegrounds directly from roblox.com. We have discussed the Whats new added in Fruit Battlegrounds Gear 4 Update , new codes, rewards, and an official patch note.
If you are a freebies lover then you differently like to watch a new Fruit Battlegrounds (January 2023) Free codes list can give you Free Gems and many Items rewards.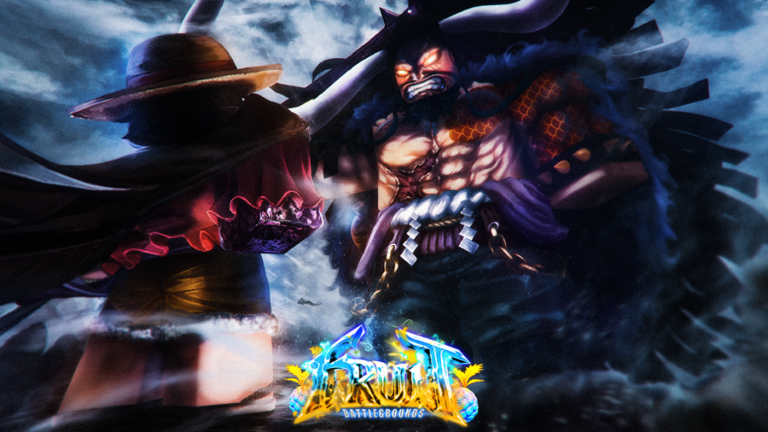 Play Fruit Battlegrounds roblox game in now gg (Free on mobile browser)
Is there are any new codes released on Fruit Battlegrounds Gear 4 Update ?
Yes, P O P O the developer of this game has released Six new codes on this major update that will give many in-game rewards
140KAGAIN – Free Gems (NEW)
FATSTACKZ – Free Gems (NEW)
ITJUSTDONTSTOP – Free Gems (NEW)
RAININGGEMS! – Free Gems (NEW)
GEARFOOOOURTH – Free Gems (NEW)
LONGAWAITED – Free Gems (NEW)
Previous Fruit Battlegrounds Update Working codes
50KINSANE – Redeem this code to get Free Gems
40KDAMN – Redeem this code to get Free Gems
35KWOWBRO – Redeem this code to get 250 Gems
30KLOVEYOU – Redeem this code to get Free Gems
[GEAR 4 + 2X RATES] Fruit Battlegrounds Gear 4 Update Patch Notes & Log
NEW FRUIT! TIMESKIP RUBBER (LEGENDARY)
NEW TRANSFORMATION : GEAR 4 (Obtainable from Timeskip Rubber)
2X LEGENDARY RATES! Lasts until the 23rd of January
NEW TITLES
If a player is now below 20% hp they get a red screen and their speed is reduced to prevent people from running
Added Server time ui at the bottom right which can help players know when bosses spawn
Kill Cooldown reduced to 3 minutes instead of 5
Bounty deduction nerfed heavily
Fixed some server lag issues
Fixed moves like magma fist and bomu staying behind sometimes
Fixed some minor mobile issues (The mobile dashing bug is still under investigation. If you have any good information please
put it in studio-forums as it'll help us alot thanks)
More changes have been made that i have probably forgot to note here
About Fruit Battlegrounds ?
Welcome to Fruit Battlegrounds. A simplistic one piece battleground where you can fight your friends, earn bounty, unlock new fruits and become the strongest.
— There are warp pipes around the map to help get around the map easily🌌
[Premium Players recieve a +20% luck boost on spinning fruits]
Final words: The new update has been released on 1/22/2023 (Sunday). If you find any glitch or bug or Have any queries regarding new updates kindly let us know in below comment box.