Here are Blox Fruits popular RPG Roblox simulator game new Update 20 released officially by Gamer Robot Inc developer. All those gamers who are eagerly waiting for the new updates can now access the latest version of Blox Fruits directly from roblox.com. We have discussed the Whats new added in Blox Fruits Update 20, new codes, rewards, and an official patch note.
If you are a freebies lover then you differently like to watch a new Blox Fruits (October 2023) Free codes can give you Free Fruits, 2 XP boost, Money, Stat refunds codes, fruit notifier, 2x mastery, Drop chance and many Items rewards.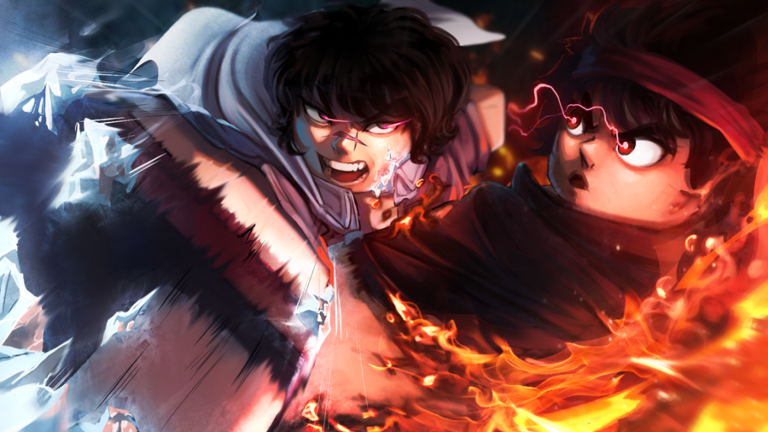 | | |
| --- | --- |
| Game Name | Blox Fruits Roblox |
| New Update 20 date | 30 November 2022 |
| Latest version | [UPDATE 20] Blox Fruits |
| Features added | New island, Fruits, Free Items, and many more |
| Next update leaks | Available soon |
| Roblox promo code | Click here |
| official website | Roblox.com |
Play Blox Fruits roblox game in now gg (Free on mobile browwer)
Is there are any new codes released on Blox Fruits Update 20 ?
No, Gamer Robot Inc the developer of this game not released any New code on this major update that will give many in-game rewards
Update 20 code release soon…
ADMINGIVEAWAY : Redeem for 2x EXP boost for 20 minutes (NEW)
GAMERROBOT_YT : Redeem for 2x EXP boost for 20 minutes (NEW)
[UPDATE 20] Blox Fruits 2022 EVENT Patch Notes & Log
Update 20 out now!https://t.co/7ZSz7KPiPV

— Blox Fruits (@BloxFruits) October 21, 2023
Update 20 –Released on October 21, 2023 – This update focuses on sea – related content.
Added an new island: Tiki Outpost
New Level Cap: 2550
Weather system, used in Tiki Outpost and sea events.
New Fruits:
Sound (Legendary)
Mammoth (Mythical)
Fruit Changes:
Kilo -> Rocket
Paw -> Pain
New Fighting Style:
New Sword:
New Boats:
Added new boat Beast Hunter
Upgraded the 4 starter boats
Upgraded Enforcer to Miracle
Upgraded Rocket to Sentinel
Upgraded Flower to Guardian
Upgraded Swan to Lantern
New Sea Event(s):
Raid boss: Leviathan
Mini boss: Terrorshark
Flying Piranha's
Shark
Sharkman Raider's
Rough Sea
Mini Treasure Island's
New Accessories:
Leviathan Shield
Leviathan Crown
Terror Jaw
Shark Tooth Necklace
Added new materials:
Piranha Wing
Fools Gold
Leviathan Heart
Leviathan Scale
Terror Eyes
Monster Magnet
Mutant Tooth
Shark Tooth
Added new Titles:
Terrorbringer
Serpent Slayer
Nautical Bane
Abyss Tamer
Reworks:
Bisento
Cutlass
Dark Blade
Dragon Trident
Dual Katana
Katana
Koko
Longsword
Midnight Blade
Pipe
Pole (1st Form)
Pole (2nd Form)
Rengoku
Trident
Triple Katana
True Triple Katana
Tushita
Saber
Shisui
Soul Cane
Spikey Trident
Yama
Revamped spin
Weapon Enchantment's (Scrolls):
Craft enchanted scrolls using new Materials.
After upgrading your weapon, you can Enchant it with a scroll to unlock new stats and attributes.
Added Blessing and Curse attributes, which have rare and powerful attributes.
Other
Enchantments replacing Upgrading
Scrolls
New fruit models for most fruits.
Danger Meter, a tool to detect your safety while out at sea. (Water Danger Level)
Longma can now be detected with instinct
all physical fruit designs got reworked escept for venom, spirit and dragon
all fruit icons in inventory have been updated
Source (https://blox-fruits.fandom.com/wiki/Updates#20)
How to play Blox Fruits?
Welcome to Blox Fruits! Become a master swordsman or a powerful blox fruit user as you train to become the strongest player to ever live. You can choose to fight against tough enemies or have powerful boss battles while sailing across the ocean to find hidden secrets.
Final words: The new update was released on 10/22/2023 (Sunday). If you find any glitch or bug or Have any queries regarding new updates kindly let us know in below comment box.